A Year Of Boxes Review | The Literary Book Club | A LITTLE PRINCESS | DECEMBER 2021
The Literary Book Club Review December 2021
The Literary Book Club is a bimonthly literary subscription box. Every other month, they send you a gorgeous collectible edition of a classic book and thoughtful, curated gifts to make your experience magical. The gifts are wrapped and numbered with page numbers to open as you read. They kindly sent us this box for review.
Have you been following my The Literary Book Club reviews the last little while? If not, you might want to go back and check out all the previous reviews because this subscription box is pretty darn amazing. It's thoughtful, it's beautiful and it's an absolutely pleasure to unbox. If you are a book lover at heart, you must check it out!
Subscription Details
The Literary Book Club is $74.95 bimonthly and shipping is $9.95, only shipping within the US at this time.
Each themed bi-monthly box will feature a selection of carefully curated special gifts, in addition to your stunning collectible edition book. You can expect to receive a variety of useful lifestyle gifts, self care luxury products, items bibliophiles will adore, and other lovely surprises.
When you join the Literary Book Club Box, you'll also receive exclusive access to their private book club Facebook group for subscribers, where you can discuss your experience of the classics with other literary fans. Inside the group, you'll find great conversation, and bonuses like giveaways only for subscribers!
Here's a closer look at the December The Literary Book Club….
The first thing you see when you open your The Literary Book Club box is the beautiful envelope complete with wax seal. Tucked inside is a note that tells us our product list is at the bottom of the box and that we are to wait until we have opened all the gifts before we read it.
Book – A Little Princess
"The Literary Book Club December box will feature the LOVELY collectible Puffin in Bloom edition of A Little Princess, by Frances Hodgson Burnett. This much-loved classic is one of my favorites and the gifts are going to be sooooo pretty!"
Umm….how gorgeous is this book?! And, it has been on my list of books to read for a very long time. I am going to need to set schedule some reading sessions into my calendar asap!
We always receive a little bag of goodies – bookmark, bookplate, etc….
While You Read
Our first gift is to be opened immediately and enjoyed while we read. For December we received Tea Drops, something I've never tried before. Tea Drops are organic whole leaf tea shaped into fun drops that melt into finely ground plant fiber. They even have their own monthly subscription. How fun is that?!
Page 53
Our first gift is to be opened on page 53 and it is this hand-poured Diamond Mines candle. We receive a candle in every box and I absolutely LOVE this feature because what goes better with a new book than a candle to burn while you read?!
Page 65
Our next gift is to be opened on page 65 and it is these super fun Mermaid Pearls from Candy Club (they also have their own subscription). These are pretty pearls of rich milk chocolate coated in a thin, crispy candy shell.
Page 85
On page 85 we get to open our next gift and it is this Floral Birthday Book. I absolutely LOVE the idea of this book. I had no clue there was a flower for each day of the year.
Page 164
On page 164 we got to open this Glass Crown Tealight Holder. It is SO pretty and it goes with the book perfectly.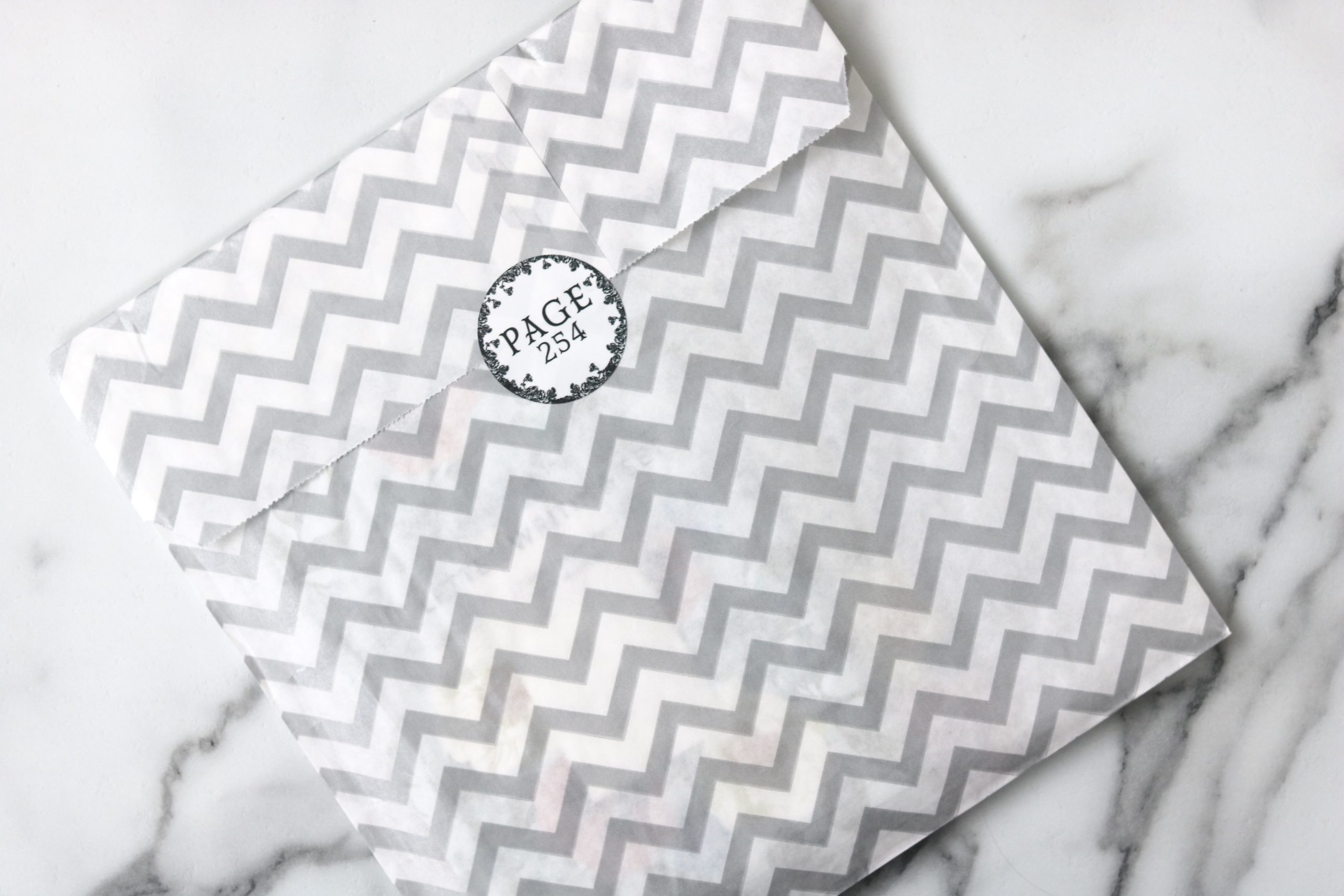 Page 254
On page 254 we open another gift and it is the gorgeous letter writing set. I'm in the process of setting up my new office and I am going to have a drawer or shelf dedicated to greeting cards and stationery so this is much appreciated.
Open When the Last Page Has Been Read
This is fun! It appears as though we have 2 gifts to open when the last page has been read – Sweet Dreams Pillow Case and Make-Up Remover Cloth.
The Literary Book Club Review December 2021 – Final Thoughts
A beautiful box filled with the most beautiful items and a gorgeous book! What more can you ask for? The December The Literary Book Club box exceeded my expectations. The book itself is pretty enough to be on display and it's also a book I have been meaning to read. It has such a wonderful storyline, and gets great reviews. And what a lovely selection of gifts, all of which tie in to the book and really make it come to life. I can't recommend The Literary Book Club enough!
-AYOB Sarah
---